When: June 10th from 11:30-12:30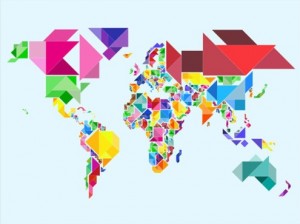 Where: Kids Collective yard
Why: We've travelled the globe this year, visiting every continent. We
wanted to celebrate our journey as well as our family heritages and hence
our first ever International Day! This will be a great way to celebrate our
diverse community, see, hear, touch, taste feel all the learning we have
experienced as well as sample wonderful dishes from around the world.
Bring: Each family brings and shares a dish (bit size pieces) from their
culture. Please make an index card that shows the country and continent
your dish is from.
Sample:
Country: Japan
Continent: Asia
Food: Sushi
Family: Smith
Thank you, gracias, Je vous remercie, Спасибо, köszönöm, नेपाली , 고
맙습니다, grazie!