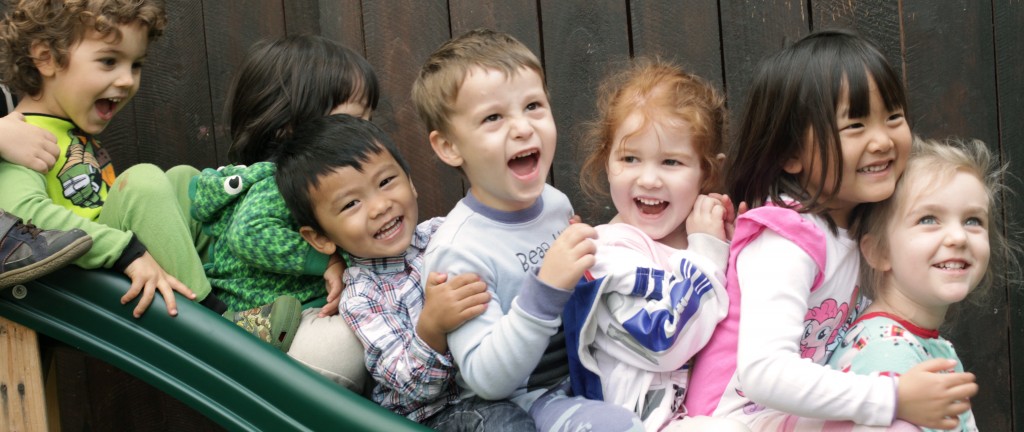 Summer Camp 2018
Kids Collective offers Summer Program for children ages 3 – 6.
Play and learn in our beautiful multi-language family preschool, with shaded outdoor classroom, natural playground, organic garden, Montessori classroom and Reggio atelier. 
This year we offer a 6-week session with following themes:
Session 1 (July 9 – 13 ):
Age of Dinosaurs. We discover the era of Triassic, Jurassic and Cretaceous periods. Learn how life began on the planet and how it disappeared. Archeologists games and dinosaur costumes will take children in this distant and wonderful era.
Session 2 (July 16 – 20 ):
Things That Go. Join the caravan go fun while learning about transportation and "things that go". All the songs that go along, create your own vehicle will keep you moving on this adventurous ride. Enjoy visits from community helper vehicle and end the fun with a Wheel Day!
Session 3 ( July 23 – 27 ):
Colors of the rainbow. Let's explore all the colors in our nature. Children this week will get to work with watercolor, oil, tempera, pastels, as well as explore how natural materials can also be used to create paint materials.
Session 4 ( July 30 – August 3 ):
All About Me. Children get to know about their bodies, talk about their families, and further develop their sense of self through self-portrait work and family tree projects.
Session 5 ( August 6 – 10 ):
Drama Exploration. How did the drama play begin? We will introduce different types of theatre – Shadow theatre, Puppet – show, Silent House. Children will learn how to make a story, write it down and make a play! For you to see!
Session 6 ( August 13 – 17):
Ocean Inspiration. Who lives in the ocean? What is bigger – the land or water? Can you imagine life without water? Let's build an aquarium! Water activities and fun on the sun (please, bring swimsuits and sunscreen).
Emal us for the promotional offer. 
* Our summer program runs from 8:30 am – 12:30 pm Monday – Friday
Please contact info@kids-collective for application forms.
Mail your payment to:
12333 Allin St, Culver City, CA 90230