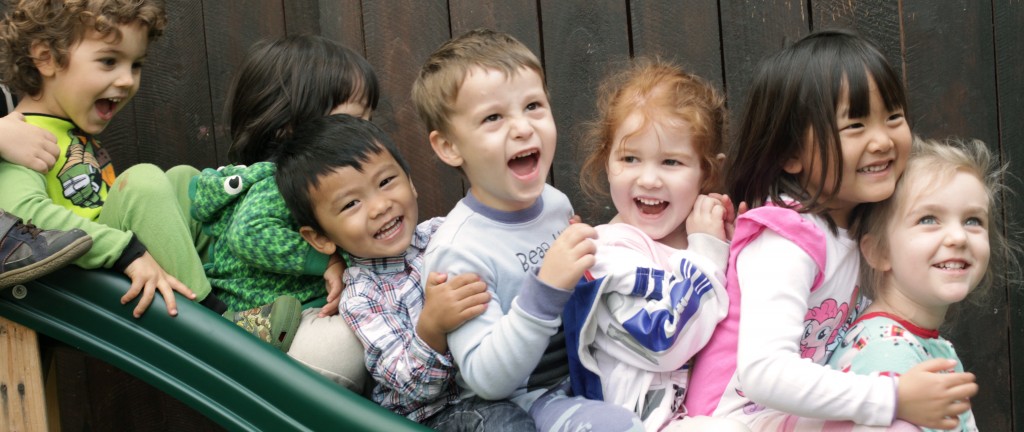 Spanish Immersion Summer Camp
Kids Collective offers Summer Program for children ages 3 – 6.
Our program runs from 9 am – 2:30 pm
Play and learn in our beautiful multi-language family preschool, with shaded outdoor classroom, natural playground, organic garden, Montessori classroom and Reggio atelier.
This year we offer 7 week  session with different themes in Spanish:
Session 1 (July 10 – 14 ):
All About Me. Children will learn the names of the body parts, talk about their families, and further develop their sense of self though self-portrait work and family tree projects.
Session 2 (July 17 – 21 ):
Things That Go. Join the caravan go fun while learning about transportation and "things that go". All the songs that go along, create your own vehicle will keep you moving on this adventurous ride. Enjoy visits from community helper vehicles and end the fun with a Wheel Day!
Session 3 ( July 24 – 28 ):
On The Farm. Kids will create a barnyard at school, plant and grow vegetables. 
Learn all about farm animals. Making puppets, sing along  and dance to the folk songs. We will explore the egg science project as well as many other things.
Session 4 ( July 31 – August 4 ):
Colors of the rainbow. Let's explore all the colors in our nature. Children this week will get to work with watercolor, oil, tempera, pastels, as well as explore how natural mediums can also be used to create paint.
Session 5 ( August 7 – 11 ):
Emotions. What makes me sad or happy? Face collage – let's see how various emotions make our expressions different. Kids will learn some new games and songs. Yoga breathing and meditation can calm our bodies and minds.
Session 6 ( August 14 – 18 ):
Healthy Tummies, Happy Minds. This week children will learn what makes us healthy: nutritious foods, water and exercise. We will be preparing some healthy lunches together with the children throughout the week.
Session 7 ( August 21 – 25 ):
All The Stories We Know. "Three Little Pigs", "Little Red Riding Hood", "The Gruffalo", etc. Children will learn how to create a story, and make a play. You will be invited to our performance….. in Spanish.
Tuition for weekly sessions – $385
* Please bring a healthy lunch with your child's water bottle and suncream, your child's name printed on it. Note that no candy, chocolate or soft drinks are allowed at school. We do provide a healthy snack during summer camp.