Albina Kovacs. Founder of Kids Collective
It's been my long-time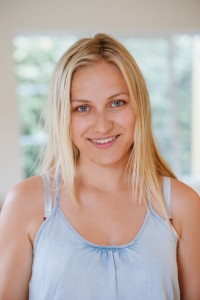 dream to create something important and meaningful, something that has a long-lasting impact on the lives of others. They say we are what we have learned in our first years and I fully embrace that philosophy.
As a mother of two wonderful children who are both my instigators, students and teachers, I've tried to teach them all the best and learned a lot watching them grow and learn things from me and each other. Although I've been home schooling with my children and tried multiple approaches. Telling a truth, I'm a big fan of the Montessori method, but also love art since received my BA in Design from Kiev University of Technology and Design.
When my partner Szilvi and I were looking for a Los Angeles-area preschool for my daughter and her son we were unable to find a program that matched our strict parental criteria. And so the idea was born to open the school of our dreams, which our children would attend.
Kids Collective is a result of this dream, a combination of the best educational approaches—Montessori and Reggio with various modern activities from yoga to nature-exploring classes supported by carefully selected, devoted teachers and the spirit of brotherhood in our collective.
Our mission is to help you raise smart and happy kids that will become beneficent, helpful and socially conscious members of society.
Szilvi Kovacs. Founder and Montessori Directress of the Preschool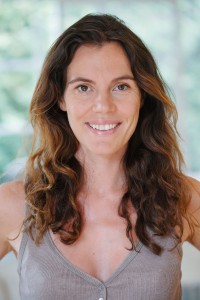 I was born and raised in Hungary. I completed my Bachelors in Liberal Arts in Budapest and earned my AMI Montessori diploma from MISD in San Diego. Very early in my life, I was introduced to the concept of a preschool family.
My mother is a preschool director of two public preschools in Hungary with a collective student body of 170 children. She is also an Educational Advisor for the European Union for preschool age children. I knew that one day I would follow in my mother's footsteps. Growing up, I watched her come home from work with such joy, filled with wonderfully cute and funny stories about the children in her school.
These experiences instilled in me a deep love for children. I truly admire every stage of development. For several years I worked as a lead Montessori teacher in San Diego at Central Montessori School. Later, I was Assistant Director at a Montessori school in Palms. I am certified to teach yoga to children certificate and have taught yoga in my classrooms over the past several years.
When my own son turned two-and-a-half, I felt that he was ready for school and visited several Montessori and Reggio-inspired schools on the Westside. I went on lots of parent tours and saw beautiful facilities at Reggio-inspired preschools and long-established Montessori Schools.
I have always loved the Reggio method of teaching but as a Montessori teacher I knew how important it was to grasp children's natural interest during their 'sensitive periods' and present them with the appropriate and carefully designed materials that Dr. Montessori developed. I understood how important it was to develop their concentration and attention span that is acquired when they are "lost in their activities". I didn't want my son to miss out on this fantastic method.
Visiting Montessori Schools I felt that I wanted more. I missed the creativity and the art-based approach that Reggio inspired schools offered. I missed the collaborative work, team building and the sense of community within the preschool family. I wanted my son to 'dig in the dirt' and have an array of organic materials where his imagination could go wild. I wanted him to be able to create and cooperate and discover in a completely different way than he would have in a Montessori Preschool. So I asked myself, "Why can't he have both? Why can't every child have the best of both preschool programs?"
And so the idea for Kids Collective was born. Along with my partner Albina, who was facing the same dilemma with her daughter, we created a school that we wanted our children to go to. We founded Kids Collective Preschool as a center where the highest standards of education are met.
Besides teaching I am very passionate about organic food and chemical-free living. I cook every day and use products without harmful chemicals. I can't stress the importance of teaching children healthy eating habits, exercise and caring for the environment from a very early age. I love sports and the outdoors and the beach and have been teaching salsa dancing in Santa Monica for the past nine years.
Brisa Ocean. Reggio Inspired Teacher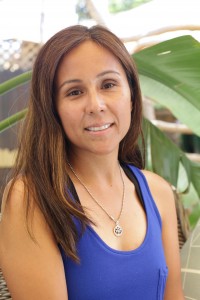 I was born and raised in Los Angeles, my inspiration and love of teaching comes from my childhood experiences. I learned from my mother, through play, I could discover endless possibilities that inspired my creativity and curiosity. From these experiences I knew I wanted to pursue my dream of teaching.
I received my Bachelor's degree in Child Development from the University of La Verne. I have ten years experience working with children. In my ongoing efforts to fuel my desire for educational and professional growth; I had the great privilege to actively participate in an Educator Tour to Reggio Emilia, Italy where I reflected deeply on my practices as an educator.
As an educator, I understand the importance of taking time for each child and reflecting on the child's experiences, interest, and questions.
"Reggio educators believe the environment is so important that they call it a "third teacher."
This means they trust that what children learn from each other and from using items in the environment is equally important to what they learn from working with a teacher."
I am happy to be in a preschool community with an ideal environment and the best educational approaches for young children because all children have preparedness, potential, curiosity; they have interest in relationships, in constructing their own learning and in negotiating with everything the environment brings to them.
Working with children is an everyday gift that comes in a form of learning, laughing, playing and much more!!!
Christine Nelson. Montessori Teacher
Having graduated from Pepperdine University with a Bachelors Degree in Psychology and Fine Art, I've thoroughly enjoyed applying this background to my passion for working with children!
I was initially curious about pursuing art therapy, and interned at various child and youth-centered organizations, including the Betty Ford Center Children's Program and SafeHouse of the Desert. I was amazed to see the therapeutic effects of art and the way it brought about connection, conversation, and perspective.
A short while after this, I completed a service learning project through Pepperdine's Fine Art program that collaborated with Hand in Hand, an inclusion program for young adults with special needs. In this collaborative project, both Pepperdine students and the young adults that were part of Hand in Hand's program put together an exhibition entitled Stubborn Blue. This body of work showcased art made through the use of various materials, including wheel chairs and ink that created extraordinary patterns. Even more wonderful than the physical art itself, were the bonds that were facilitated through this collective, creative experience.
After graduating from Pepperdine University, I wanted to continue exploring related fields working with children, while continuing a creative approach. I began working as a behavioral therapist for children with autism at FirstSteps For Kids. I learned a great amount about applied behavior analysis and how to increase desired skills, such as adaptive, verbal, and executive functioning, and decrease excessive maladaptive behaviors. It was extremely rewarding to see such amazing progress in so many wonderful children. This career path ultimately brought me to my passion for teaching children and to the field of early childhood education, in which I began teaching at Montessori Children's World as a toddler teacher! I saw the efficacy of the Montessori Method in toddlers as young as 18 months. Additionally, I saw how this approach promoted independence, as well as social, intellectual, and emotional growth in their development.
Working with children and encouraging them to shine and grow has been nothing short of fulfilling! I am so excited to be part of the Kids Collective team and to help create a supportive and safe environment that brings about confidence, development, growth, and joy!
Melissa Bueno. Outdoor Classroom Regio Inspired Teacher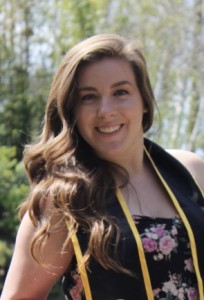 Reflecting back on my childhood experiences, I realized that I had a natural sense of nurture when it came to the care and development of young children. It was since then, that I knew that I had within me a natural gift of nurturing others. Growing up, my education and experiences have led me to my true calling, and that of which is teaching.
I knew I wanted to pursue my career in Early Childhood Education to follow my passion. In result, I received my Bachelor of Arts Degree in Liberal Studies with an emphasis in Human & Child Development from the California State University of Long Beach.
I have more than 5 years of experience in working with young children. It was through the diverse understandings of teaching philosophies that led me to create my own. The teachings of the Reggio Emilia Approach and Special Education, have allowed me to develop a unique sense of perception in Early Childhood.
As an Educator, I have learned how important it is to support and recognize the various ways children express themselves. Every child's uniqueness, opens an opportunity for appreciating differences that allows a diverse learning environment. It is with this outlook; I have developed a genuine approach to setting the foundations with young children and their families that are based on trust and mutual respect.
I'm excited to join the Kids Collective and most importantly appreciate the opportunity to be part of a preschool community that supports it's teachers and students as they grow together becoming Life-Long Learners! I look forward to building new relationships and creating memorable experiences together.